We got leg of lamb for $399/lb. $3.99 A POUND! We had a small roast and then ground the rest, thinking that we could come up with many more recipes for ground lamb - one being lamb burgers. But we never had a lamb burger and didn't know what to pair it with.
So we did what every indecisive couple with a serious cooking hobby would do and experimented with the top three contenders - Greek, Middle Eastern, and American.
The Greek burger included sliced tomato, a slice of romaine and some tzatski sauce on a plain bun.
The Middle Eastern burger included a slice of arugula, a feta/mint/yogurt sauce, and avocado on a poppy seed bun.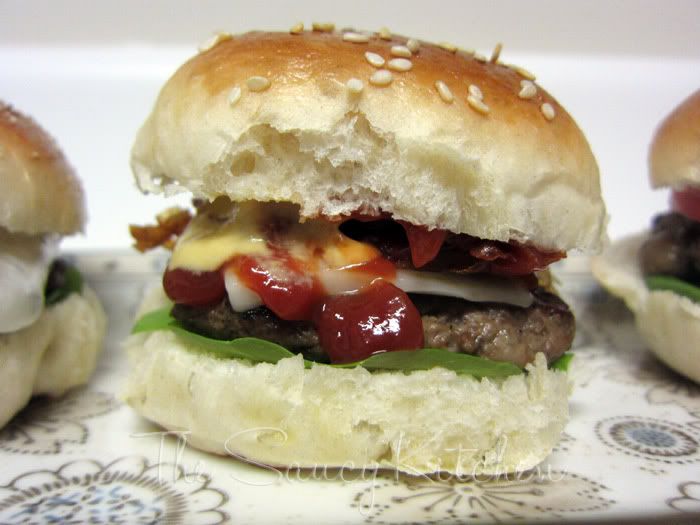 The American burger included ketchup, mustard, goat's cheddar cheese, crisped prosciutto, and a slice of arugula on, what else, a sesame seed bun.
I tried to get Nick to rate them, but he couldn't. He said they were all good. I did, but honestly, it was so close.
My favorites:
1. Middle Eastern
2. American
3. Greek
All to watch Worst Cooks in America. How was your weekend?